In-Building Booster Solutions
Give your employees, tenants and guests what they really want.
Clear voice calls and screaming fast data speeds on their mobile devices while inside your building. KonectaUSA's solution ensures that everyone inside your building gets a reliable signal, on all carriers, night and day.
The KonectaUSA system captures the existing signal from the nearest cell towers, amplifies the signal, and then broadcasts a constant, powerful signal inside your building, and is available for part or all of your building.
---
Installation and Maintenance
C & C Communications is an industry leader in the installation and maintenance of your voice, data and sound needs.
Established in 1991, C & C Communications provides small and large businesses with the edge needed to keep up with today's rapidly-changing technology.
Whether you have 3 users or over 300, C & C Communications can provide you with the education and products needed to keep your edge in all voice and data technologies.
---
Telecommunication Consultants
BTS Solutions delivers voice, data, carrier, and networking solutions to businesses through a consultative and analytic approach aimed at finding the best solution for your specific needs.
We have a team of highly experienced, devoted, and skilled personnel who support all of your Telecommunication, IT, Wiring, Cabling, and Carrier needs.
---
Hosted VOIP
When unified communications in the cloud meets collaboration and contact center in the cloud. One system of engagement to manage all employee and customer interactions. One integrated experience for fast, efficient employee and customer collaboration. One system of intelligence for constant learning and improvement.
---
Managed Connectivity
Renowned in the industry for delivering a broad range of innovative solutions at competitive rates, Airespring delivers industry leading Managed Connectivity and Cloud Communications solutions that are custom built for the individual needs of your business.
AireSpring has the largest national footprint in the U.S. and a partnership with over twenty major network providers.
---
Technology Management
Birch is a leading nationwide provider of communications, network, cloud and IT services.
Birch meets the needs of small, mid-sized, enterprise and wholesale businesses and residential customers by offering a diverse portfolio of integrated technology solutions coupled with a relentless focus on customer service.
---
Connectivity Solutions
Expect more from your data connection. With CenturyLink, you'll have the speed and reliability you need to keep your business running, plus powerful tools like Microsoft® Office 365, data backup, and web hosting—all at no extra charge.
---
Tier 1 ISP
Cogent is a multinational Tier 1 Internet Service Provider consistently ranked as one of the top five networks in the world. Cogent's primary service offering consists of Internet access and data transport, offered over our award-winning fiber optic, IP data-only network, along with colocation in any of 53 Internet data centers.
---
Office Connectivity
Comcast is building the nation's largest Gig-speed network. That's up to 1 gigabit download speed for all your employees. Which means you have the Internet speed needed to support more connected devices. And more ways to transform your business while staying within an affordable budget.
Comcast's network is built from the ground up, with proven performance nationwide. So you can look forward to fast, reliable Internet connectivity for sites throughout your enterprise.
---
Managed Services
First Communications is a leading technology solutions provider offering data networking, voice, and managed services throughout the Midwest. First Communications is dedicated to pairing effective customer communications with next generation technology.
First Communication creates solutions to align with your business objectives, while its built-in scalability accommodates for the future. Combined with a strong focus on the customer experience and operational expertise, First Communications bridges technology with world class customer service.
---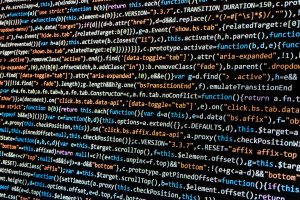 Cloud Connectivity
MegaPath is a cloud communications and connectivity company that empowers businesses to easily and securely communicate between their headquarters, employees and business partners.
We offer a comprehensive portfolio of Business Voice, Unified Communications, Business Internet, Private Networking, and Security services that increase productivity and customer satisfaction, while lowering costs.
---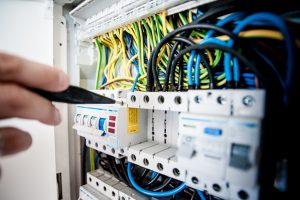 Network Services
Nitel is a facilities-based provider of reliable, secure telecommunications network services.  Nitel's nationwide network leverages last-mile access from multiple vendors to achieve ubiquitous coverage, optimum network design and pricing.
Nitel provides a robust portfolio of telecommunications network services, including MPLS, Ethernet, dedicated Internet access, private line, voice and managed security services.
---
Communication Collaboration
Today, every company is in the technology business; whether they want to be or not. This puts pressure on IT leaders to deliver solutions to solve complex new strategic challenges And even more pressure on their networks.
Windstream delivers the responsiveness and agility that digital transformation demands from your business with a range of innovative network, communications and collaboration solutions optimized and secured for a cloud centric, anytime/anywhere world.